President Abdel Fattah al-Sisi inaugurated Egypt's largest church and mosque in the New Administrative Capital on Sunday, the eve of Coptic Christmas, in a symbolic message of tolerance in the predominantly Muslim nation.
Coptic Christians make up an estimated 10 percent of Egypt's nearly 100 million people.
They have also increasingly been targeted in recent years by militants including ISIS, which is waging an insurgency in the north of the remote Sinai Peninsula.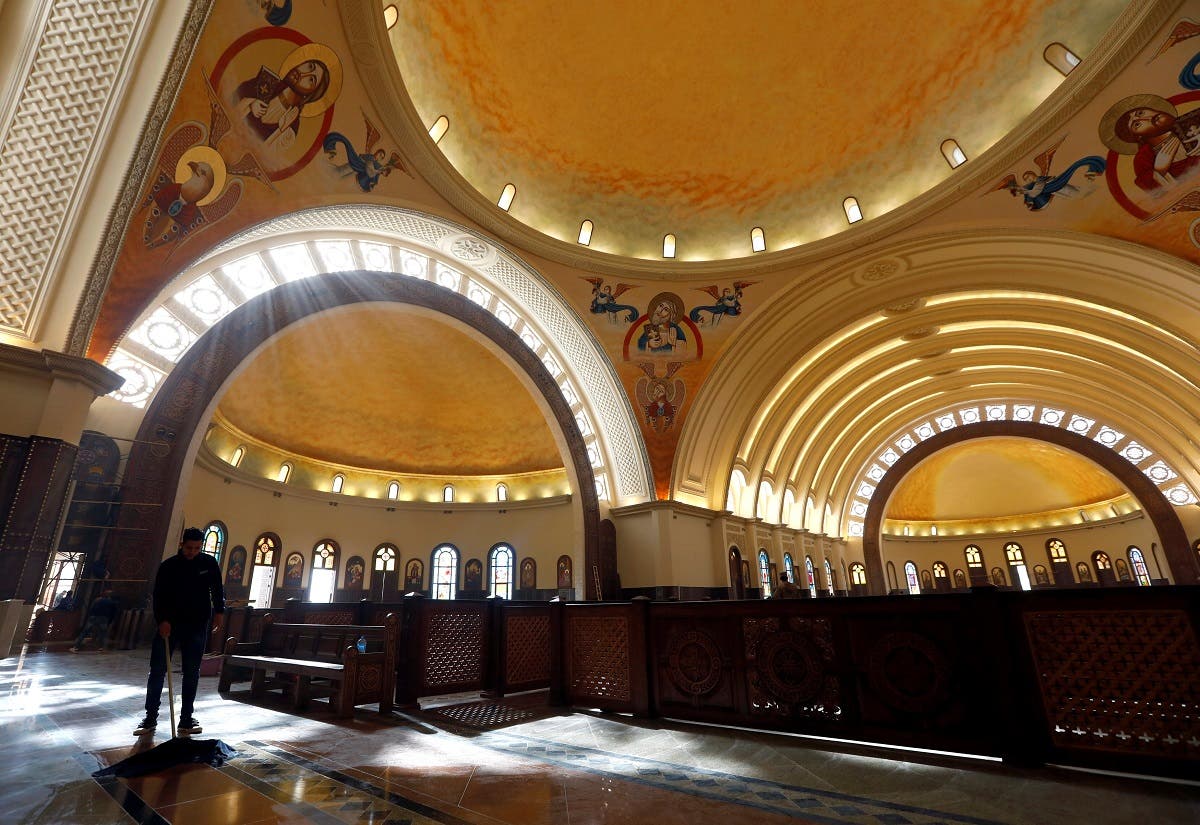 A worker cleans the interior of the new Coptic Cathedral of the Nativity at the New Administrative Capital (NAC) east of Cairo. (Reuters)
Angham, a prominent local singer, sang for Muslim-Christian coexistence as a display of fireworks lit the skies over the two houses of worship.
"On this day we see you have fulfilled this promise and here we are witnessing a great opening on this grand occasion," the head of the Coptic church Pope Tawadros II said. He will preside over midnight mass later in the evening with Sisi in attendance.
US President Donald Trump also praised the opening of the church and the mosque.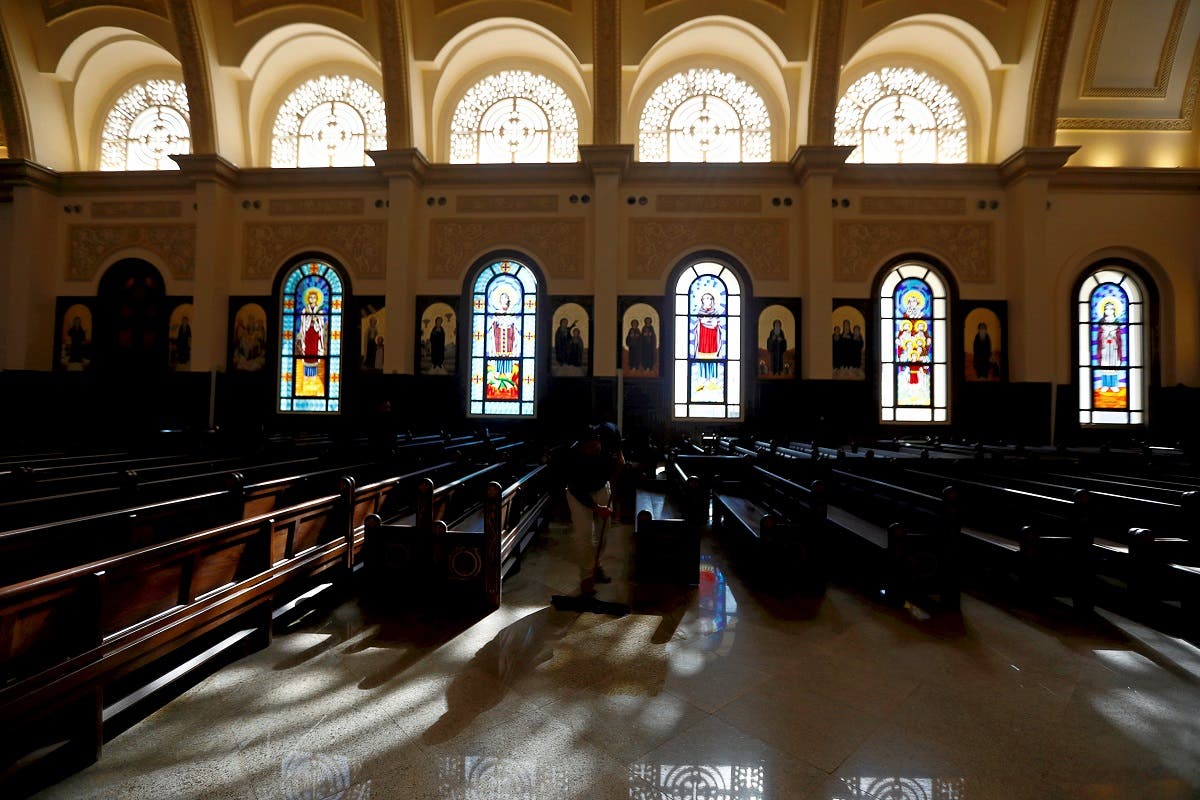 A worker cleans the interior of the new Coptic Cathedral of the Nativity in the New Administrative Capital (NAC) east of Cairo