Click Tv
Shahid Raza Khan may not have made it to the Top 10 in the UPSC results declared on April 5, which saw 759 candidates selected.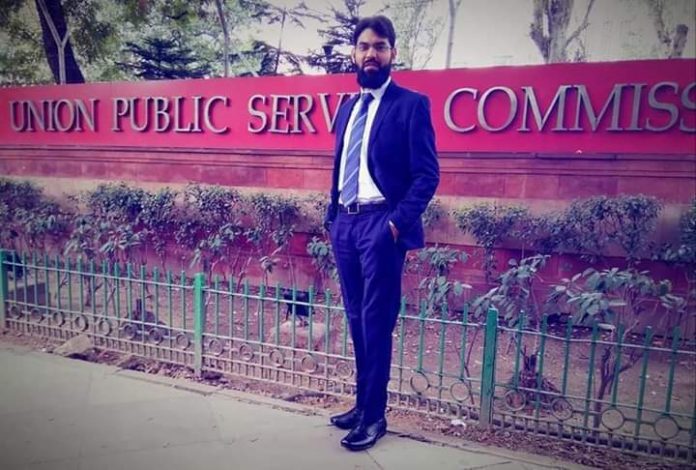 But despite claiming the 751st position, he has become a role model for students studying in madrasas (seminary) across India. By clearing the UPSC exam, Shahid Raza has also dispelled the stereotype surrounding madrasas.
But the journey was far from easy. Shahid, who belongs to Gaya district in Bihar, comes from a lower-middle class family and his success came after two failed attempts, mainly because he was encouraged by his mother, who did not allow him to give up or be disappointed.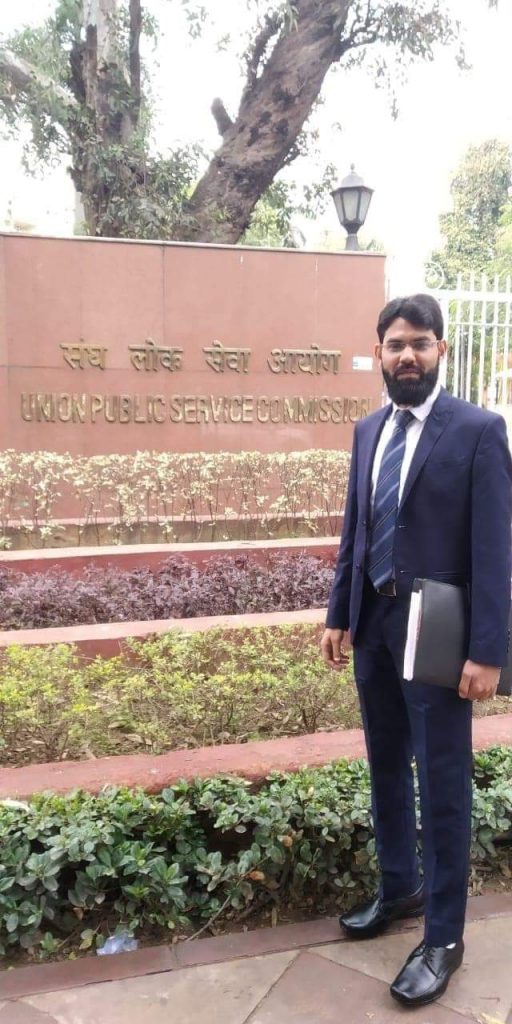 Shahid's father, an auto electrician, retired in 2009 while his mother is a homemaker. Shahid is the seventh among nine siblings. His eldest brother moved to Saudi Arabia after Class 12 and worked there as a crane operator. He has been the pillar of the family and his hard work helped his siblings back home in pursuing their education.
Initially, Shahid went to a Hindi-medium school in his village but had to stop because the school was closed down when he was in class 2. Then his father enrolled him in a Madarsa where he was taught in Urdu. And then again he was back in another school, thus schooling was not really regular. He appeared for his 10th as a private candidate.
After that, he enrolled in Azamgarh Madrasa Ashrafia, an Islamic seminary in Mubarakpur, Uttar Pradesh for a 3-year course in Alim. At the madrasa, he learnt to read and understand the Holy Quran and also memorise the Quran.
He is not the only Alim in his house, two of his sisters have also done the Alim course.
When Shahid was 17 years old and enrolled at the madrasa, he used to often ponder about his future course. He did not know what he wanted to do in life. It was only after his elder brothers suggestion about writing the UPSC exams that he realised that he had made up his mind to be the District Magistrate, also known as a collector in their village.
He told TwoCircles.net, recalling his earlier days in their village in Bihar, "Those days we were worried about robberies after dark and no one went out of their homes after dark out of fear. There was not much law and order, the transportation was not good either. And everyone used to say the DM should fix this up, fix that. So I was like 'The DM takes care of all these things, he has the power to set right all the irregularities and solve people's problems. So why can't I become a DM when I grow up?'"
" It was only when my brothers suggested UPSC exams and that passing these exams makes one a DM, I realised that this is what I had really wanted but did not know how. So my next goal was to find out more about UPSC exams. How to prepare, what options to study etc," he added.
So, after he became an Alim, Shahid enrolled in the prestigious Jawaharlal Nehru University (JNU) in Delhi where he did his B.A in Arabic. It was here that he learnt all the details about UPSC exams and how to go about the same.
Talking about his days in Jawaharlal Nehru University, Shahid told TwoCircles.net, " Getting admission in JNU has been a life-changing moment for me. I and my family both were very happy when I got a seat in JNU. There, I learnt a lot of things which I could not have learned anywhere else. I can say JNU has changed me in a very positive manner. My horizons have broadened. Perspectives have widened, I have become inclusive, gained in-depth knowledge of ground realities, felt empowered, gained openness and learnt about dealing with people. It has moulded me completely. I made more friends here."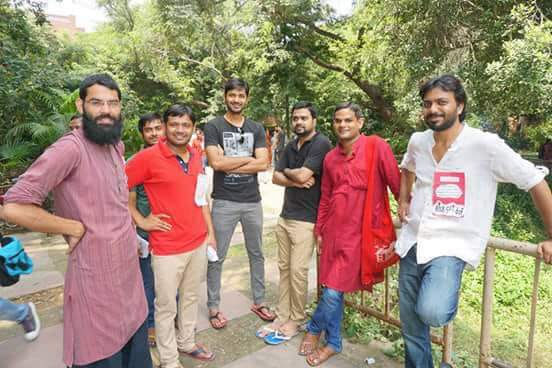 with Kanhiya kumar and others at JNU
Among his many friends, one was Najeeb Ahmed, who has been missing from 2016. Shahid Raza is one among the many supporters of Fatima Nafees, Najeeb's mother in her search for her missing son. He says he will always stand by the truth and striving for justice will be one of his missions.
After his graduation, Shahid Raza pursued his post-graduation in the same subject -Arabic. And at present, he is doing his M Phil in West Asian Studies.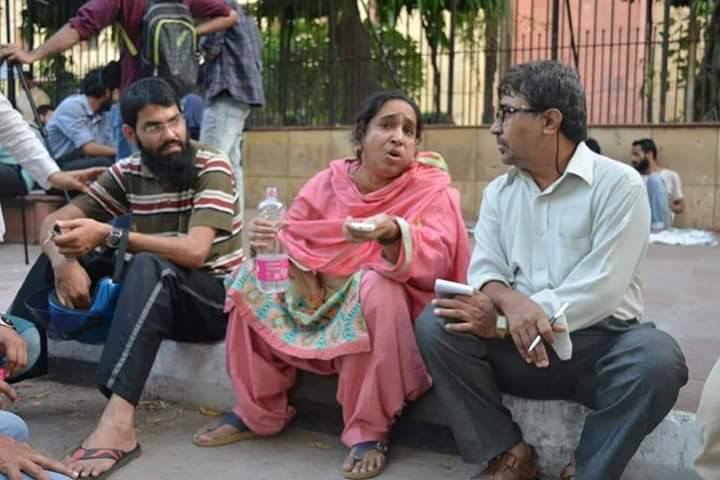 with Najeeb's mother
Shahid has also found time to help students from marginalised communities. He and a couple of his friends began an NGO called ' Rahmat -e-Alam' through which they provide coaching to help students who want to appear for entrance exams to pursue their graduation. The coaching here is free of cost.
"We started Rahmat -e-Alam in 2011. We don't charge anything from the students. My friends and I pool in money for the study materials and teaching materials. And I am proud to say that we have always had 100% success for every batch." Shahid shared with happiness to TwoCircles.net.
Once he receives his posting, he says his main focus would be on infrastructure development and education. "I will ensure that people whose rights have been violated, will get their rights and will get justice. Education is a tool for development so I would emphasis on education." Said Shahid Raza.
About minorities, he says, " The constitution of India is very good and has given strong rights to the Minorities. I will try that the rights guaranteed by the constitution of India to Muslims will be accessible to Muslims."
"If given a choice I would prefer to be posted in my state Bihar as I know the strengths and weaknesses of my place," he shared.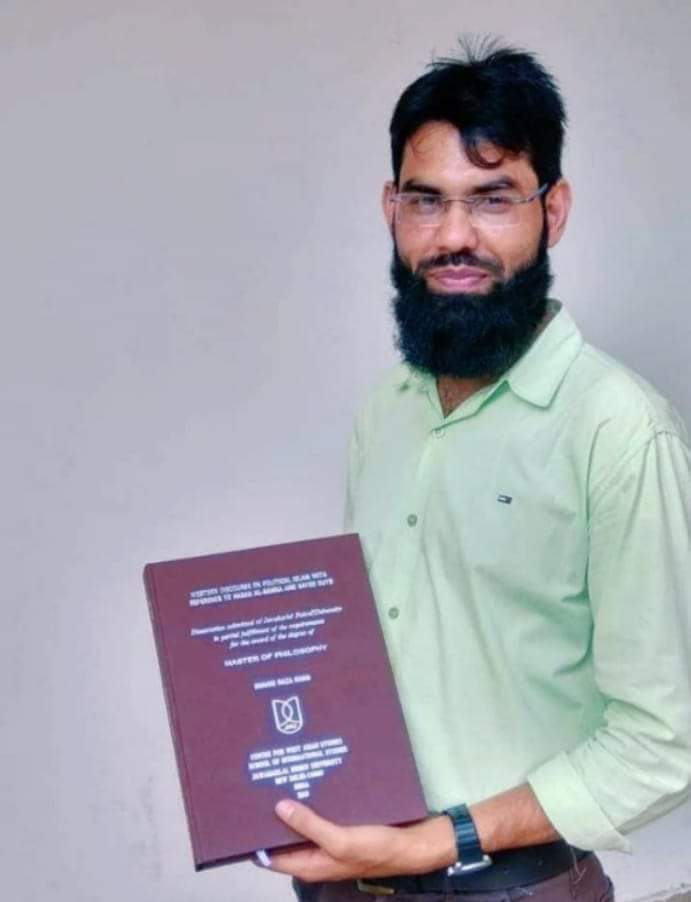 To other students of madrasas, his message is, "Have faith in yourself, be confident, stay motivated and don't lose track of your goal. Be consistent and work hard. Nothing is impossible if you desire something and work hard to achieve that. Nothing is beyond our capacity."
He said he spent many hours studying at the library, spending nearly 12 hours in preparation for the UPSC exams.
But before joining the coaching academy he had to brush up his skills in other subjects like English, Mathematics and other subjects to be at par with other students. Initially, it was tough but he managed.
While studying for long hours, he also balanced his personal life pursuing his hobbies which is writing Ghazals and swimming. He also enjoys travelling as he likes being close to nature.  He is thankful to his friends and family for their support and encouragement. And is looking forward to joining the Indian Administrative Services and serve the nation.
Source: https://www.sabrangindia.in/article/studying-madrasa-clearing-upsc-exams-inspiring-story-shahid-raza-khan